So the blog page might have gotten a little bit neglected of late. It seems us Welsh mothers are at our most social over on the Facebook Page and a result of that is that the blog can be a little bit quieter. something I hope to remedy this year.
As we are mid way through January and the hype around New Year has died down I thought it might be nice to share my personal goals for 2019. I'm not a huge New Years Resolution kind of girl but goal setting has been key for my business so I've decided to go for a much more holistic approach for 2019 and set a few goals that cover different aspects of my life because I feel like business goal setting has taken over everything for the last two years.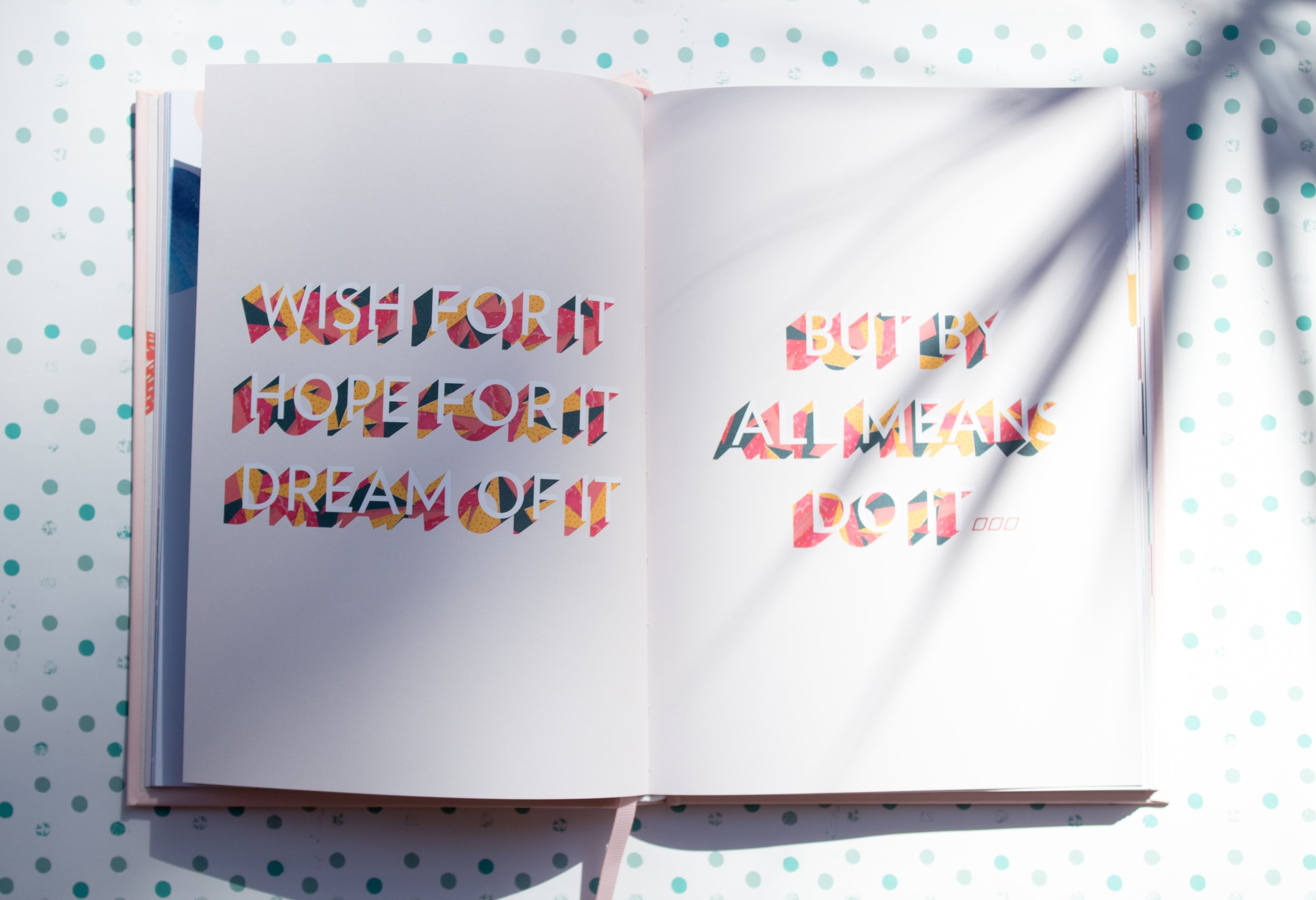 What areas do I really want to work on?
When I sat down and thought about what I really wanted to work on this year, they fell into six different categories.
Health

Family

Business

Savings

Friends

Relationship
I'm going to run through my specifics with you below.
Last summer was the busiest yet for the catering business. It was great to have so much work and know that the business was going from strength to strength but catering is exhausting! The days are long and physically demanding. I was getting up early, going to bed late and eating on the go. I was also trying to be a mum to a really busy and active three year old boy. I felt awful by the end of the summer (which for me was actually October) We took a little break and then threw ourselves straight back into the deep end with Christmas parties. I ended the year knowing I needed to get fit if I was going to survive another summer like that! I also want to feel better in myself. Ever since I suffered with gestational diabetes when having Fred my energy levels have mostly been low. This, partnered with the fact that Fred never slept more than 4 hours straight until he was three left me feeling like I was just trying to survive.
I really wanted to find a way of incorporating exercise back into my routine but I didn't want something that was going to fill me with dread, so just before Christmas I attended my first Turn'd Up Fitness Class. It's a mix of R&B, Hip Hop & Dancehall music and you learn a fitness inspired dance routine for each song. The lights are down and I'm possibly the oldest one there BUT most importantly It feels fun, I want to go back. I find myself booking onto extra classes. It's exactly what I needed.
I want my focus to be on doing things that I find fun. So I'm on the lookout for activities that make me really want to get out and have a go. I'm hoping this keeps me motivated and feeling a lot more able to tackle the busy summer ahead.
I've just sent off Fred's school application. My baby goes to primary school in September 2019!!! He's been attending pre-school three full days and two half days since September 2018 and I've loved having some time to myself to actually get stuff done but it really has driven it home just how quick they grow up. Full time primary school seems so definite so this year I want to carve out much more time to do stuff with Fred. I also want to try and plan a holiday in the summer with him before he actually starts, which is something we never usually do because of how busy we are with catering.
My parents are getting older. My lovely mum turns 60 this year (sorry mum) and my dad, 75. I have spent most of the last two years being busy, always busy and I don't want that this year. I want to celebrate their birthdays with some kind of family trip but also spend some quality time with them.
Because of the two listed above, It's clear I want to work differently this year. I feel sick saying it but I actually want to work less. So this big huge challenge for me this year is to not make myself busy for the sake of being busy. I have a ton of projects on the go at once because that fits my personality type, I doubt I'm going to be able to change that but what I can do is work smarter. In September 2019 we ran Business School here at This Welsh Mother it was a 12 week course to help mums start or grow their business. I loved it. My background is in Business and I trained as a coach well before having Fred. It felt great to actually get the course out there after thinking about doing it since Fred was born and also that people actually went and bought it. I loved training each week and writing the course content so I knew this was something I wanted to continue after the course finished and so The Business Mother Club was born.
The Business Mother club will be a big focus of mine in 2019. Firstly, because I think I actually have something to say in the 'business space' and secondly because I have experienced starting a business, I know what it's like to try and work with the well known organisations out there and though there are services available, I simply don't think we are doing enough to show Mothers that business could be a viable option for them and their families. I'm also focusing on it because, this is what I love to do and I've spent enough of the last two years spending time working on projects for other people, or that were viable or financially lucrative. So that's something I'm hoping to do more of in 2019 - things that I really love working on.
The catering business is at the stage where we really need to employ someone but that in itself means we basically need to grow the business massively this year (just the two of us) in order to afford it. I'm also conscious that Fred will be full time in school in September 2019, and that means I don't want to work every single weekend and barely be home from Friday to Sunday. It's just not going to be a balanced family life, so there will be some change and pushing for growth with That Fish Guy as well.
Wanna know a horrific secret? I never save. ever. I'm kind of ashamed to admit it. I'm OK at saving for something specific but just putting money away for a rainy day never happens and that's something I really want to rectify this year. We take an annual Ski trip and if you've ever skied you'll know what a dent that can be to your finances. As much as I love going, it also falls at a time of the year where business is quieter and we are being more cautious about our spending. So this year I want to save for it. James and I do not have any shared banking (yes, people may think this is crazy but there we go) so I opened up an account with an online provider called N26. The bank account is a current account but it let's you create a pot that you stash money away in. So each time I get an invoice paid this year, as well as taking some out to cover my tax etc I'll also be sending some over to this account.
I think if you have read this far you'll realise that I've done a great job of making myself super busy this last year or two. One of the things that really suffered is friendships. This is a universal truth for women with children BUT I know, I haven't been the best friend I could be . When I get busy I tend to go into my own shell. I forget to communicate - It's a really awful habit. My life becomes all about firefighting. I've forgotten birthdays. Missed nights out. Pulled out of projects and been unsupportive. I know in my heart of hearts that this isn't the best reflection of who I am or the friend that I am so I really want to work hard this year on building those connections back again and also making new ones. This year I want to make a point of making it to more things. I want to schedule to meet people that I talk to all the time online but have never met and I want to be a better friend to the friends I have.
I didn't know if I should exclude this point. It seems a little to personal for a blog where I never, ever write about me to suddenly start chatting about my relationship but it's here so, you know. Parenting is the most rewarding experience but I'm not going to sugarcoat it, it's also really hard going at times. It has been for me. Years of sleepless nights, a house that needed renovating, launching a business together, struggling to work on my own projects and keep my independence, all of these things have taken a little toll on our romantic relationship over the years. I think I'm leaving this in because I know this may be true for other women and I don't want the only voice you hear to be one that talks of domestic bliss, unity and mini breaks. That is not my relationship. We laugh a lot, we have fun but we disagree, we bicker and sometimes I mutter under my breath that I hate him and it's not even 9 am. The good thing is, at least I think it's a good thing, is that I want to make it better. I want us to laugh a lot more and have fun a lot more. I want us to bicker less and I think taking some time to consciously work on that will help things along.
What I'm doing?
Each month I'm making sure that something on my calendar reflects one of my goals. That's it. This month James and I skied together. Something we've only done once, years ago. I signed up for dance classes and have booked in for two sessions each week. I carried out 4 interviews for business mother club and held a networking meeting in Cardiff. Fred and I have headed out each Tuesday afternoon after nursery to have some 1-1 time and I've seen more of my parents. I'm trying to be better at responding to messages thoughtfully and not in a rushed manner and I'm getting to see one of my lovely friends at her book launch.
Setting goals can seem like a mammoth task but if you choose things that you can easily work into your existing lifestyle I really think you can achieve a lot.
Did you set goals for 2019? I'd love to hear all about them If you want to chat the best place to keep the conversation going is by joining Y Clwb. You can become a member by clicking here